The Discover feed is a running list of products that have been scanned by the Spoonful community. To access it, tap the "Discover" icon in the bottom left corner of the app.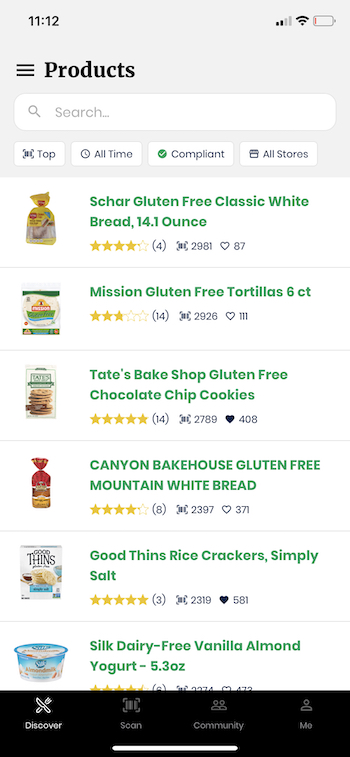 In the feed, Spoonful places scanned products into 3 key categories – green, yellow, and red – based on how it matches with your diet.
The Discover feed can be searched, filtered, and favorited to help you create your very own shopping list.